Sydney Indie Film Festival Featured at The What's Hot List at FilmFreeway!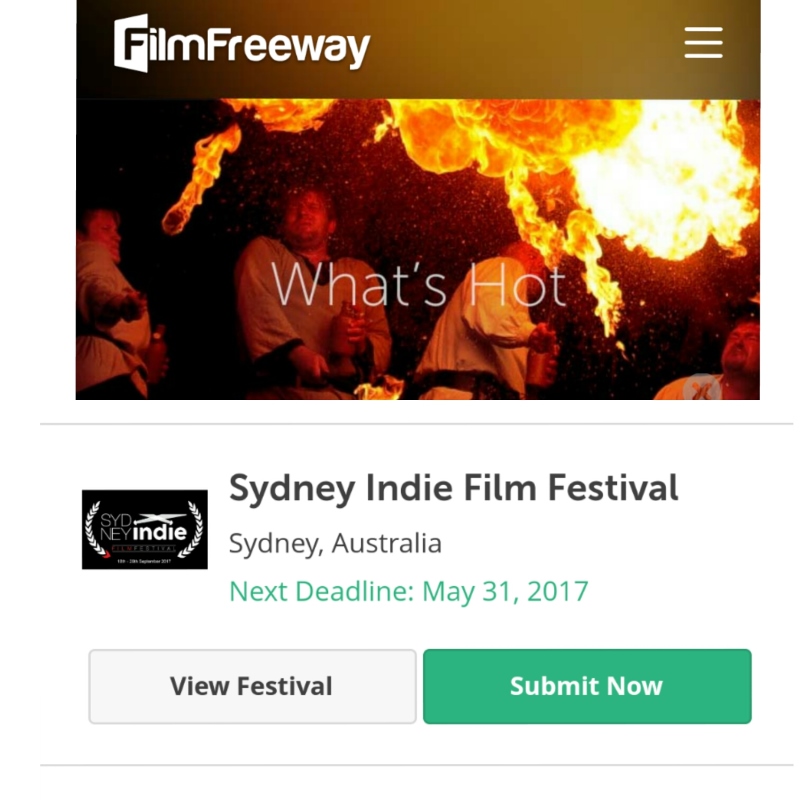 Guess which film festival it's at FilmFreeway What's Hot List?
Yes, our dear Sydney Indie Film Festival!
Thanks again FilmFreeway for the amazing platform that connects filmmakers, film festivals and audience!
The Sydney Indie FF 2017 will take place from 18-28 September at Event Cinemas George Street inaugural Festival Space!
Thank you all Filmmakers, Audience and supporters! The Sydney Indie Film Festival also continues ranked Top 100 Film Festival worldwide at FilmFreeway!
Special thank you to all filmmakers who made extraordinary films that made the audience enjoy all sessions of the festival so much!
Very Special thank you also to the excellent Festival Team that is always united and passionate and together we overcame all obstacles and were able to make a beautiful event happen bringing people together from all corners of the world to the heart of Sydney!
Special thank you also to all festival supporters and the community who were present in all events supporting the beautiful and inspiring works of independent filmmakers!
2015: 62 Films, 20 countries, 8 days of film's events!
2016: Even better bigger bolder! 13 days of events! 90 incredibly amazing films!
What's next: 2017!
Thank you Sydney  for supporting Independent Films!
Submissions for 2017 now open ! ➕ Plenty more of very exciting news coming!
The Sydney Indie Film Festival features some of the best of independent cinema from around the world, including a mix of award winning films and outstanding emerging talent in the film industry.
The Sydney Indie Film Festival mission is to unite, inspire & entertain, bringing opportunities for artists & great cultural events for the community.
Thank you from the heart!
Sydney Indie Film Festival Team