Sydney Indie Film Festival Feature Film "Grand Unified Theory" + Short Films "Jinxed" "Man on Pier" + Q&A with Filmmakers!
Comedy Adventure!
Sunday, 24th of September 2017
Time: 4:00PM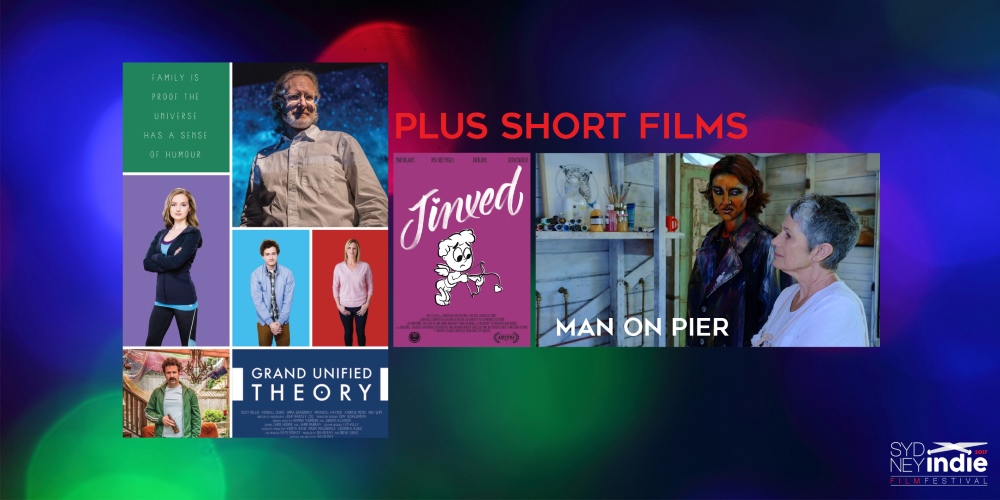 Feature Film:
Grand Unified Theory (CANADA)
Director: David Ray
Cast: Kendall Cross & Scott Bellis
Synopsis: During one fateful weekend, the family of brilliant astrophysicist Albert James has a complete meltdown, setting in motion a raucous and hilarious series of events that mirror his radical theories of the behavior of the universe.
Trailer: https://vimeo.com/161267172
Short Films:
Jinxed (AUSTRALIA)
Director: Sam Eather
Cast: Cameron James, April Rose Pengilly, Jared Jekyll, Caitlin Caulfield, Garth Russell, Zachary Garred, Allira Jaques, Allison Boyd
Synopsis:Jason is jinxed when it comes to dating. Attending a party, he quickly discovers just how disastrously hilarious his jinx can be.
Man on Pier (AUSTRALIA)
Director: Ebony Maree
Cast: Stefan Aleksander, Cate Feldmann, Andrew Farr
Synopsis: An artist receives a visit from one of her old paintings come-to-life when she must choose between truth or vanity.
Films introduced by Filmmakers followed by Q&A after screenings.