Sydney Indie Film Festival – Love Socks – Sunday 18th October 4PM – Romantic Comedy
Feature Film:
Love Socks (Australia)
The mismatches of love and body functions!
A heart warming story about the misunderstandings that get on the way of love. The silly little things that we make big deal about and end up letting stop us from fully embracing life and love.
As a child Frederica is diagnosed with a phenomenon called Reynolds Aguda, which means she will sneeze forever. She finds out that the only way to stop her affliction is to wear socks. The film unfolds the troubles that follows when she loses her socks. With close friends by her side helping her through, she might be able to find love after all.
LOVE SOCKS is an entertaining look into love, family, friends and body functions conflicts.
LOVE SOCKS is partly based in true events.
Director: Shailla Quadra
Cast: Michelle Mattiuzzi, Shailla Quadra, Olga Assabgy, Amber Gokken, Adam Williamson, Rhys Gillmer, Natalie Rose, Samantha Beames, Paul Armstrong, Khanh Trieu,   Matthew Grego, Tia Malouhi, Joseph Famularo
Short Films:
Glow (Australia)
Glow is everywhere and it's highly addictive, just because it's the light from a smartphone does that make it any less destructive than a drug?
Director:Ren Thackham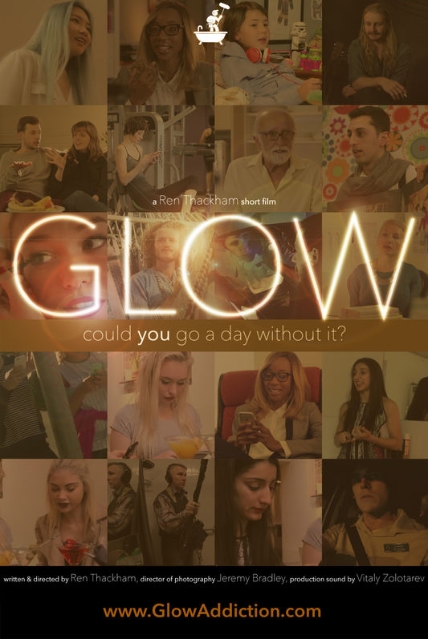 Lady Luck (United Kingdom)
A young boy attempts to win back his mother's love. Based on a short story by DH Lawrence 'The Rocking Horse Winner'.
Director: Jo Lewis
Cast; Adam Thomas Wright, Abigail Titmuss, Richard Strange,
Tav MacDougall
Love Anything (Switzerland)
Love anything, and your heart will certainly be wrung. This is the story of a broken heart.
Director: Etienne Theytaz
Key Cast: Céline Weber, Jorge Couto, Niels Lerjen
The Autumn of Zao (France)
Zao is a little boy with an incurable disease, in a house beside a lake. A little girl, Cloe, leads through the forest and tells him the legend of the lake monster. Beyond the pain, death and time, The Autumn of ZAO is a hymn to dream, life and childhood.
Director: Nikolaus Roche-Kresse
Cast: Caterina Murino, Elia Blanc, Morgane Hocde, Claudine Bertin