Sydney Indie Film Festival – Black Wedding
Feature Film:
Black Wedding (Germany)
Black Wedding is a pitch-dark comedy on marriage. Not a single word is spoken, but murder is ubiquitous. It's the uproarious story of a husband and wife that artfully tries to kill each other — again and again, for 73 minutes, without speaking a single word. It's the way it is sometimes in a marriage. But the crafty couple pursue their devious plans without their daughter, who has sinister intentions all her own. And so one dramatic event chases the other – hilariously, surprisingly, and shockingly.
Director: Thomas "Tom" Bohn
Cast: Diego Wallraff, Beate Maes, Mersiha Husagic, Timur Karakus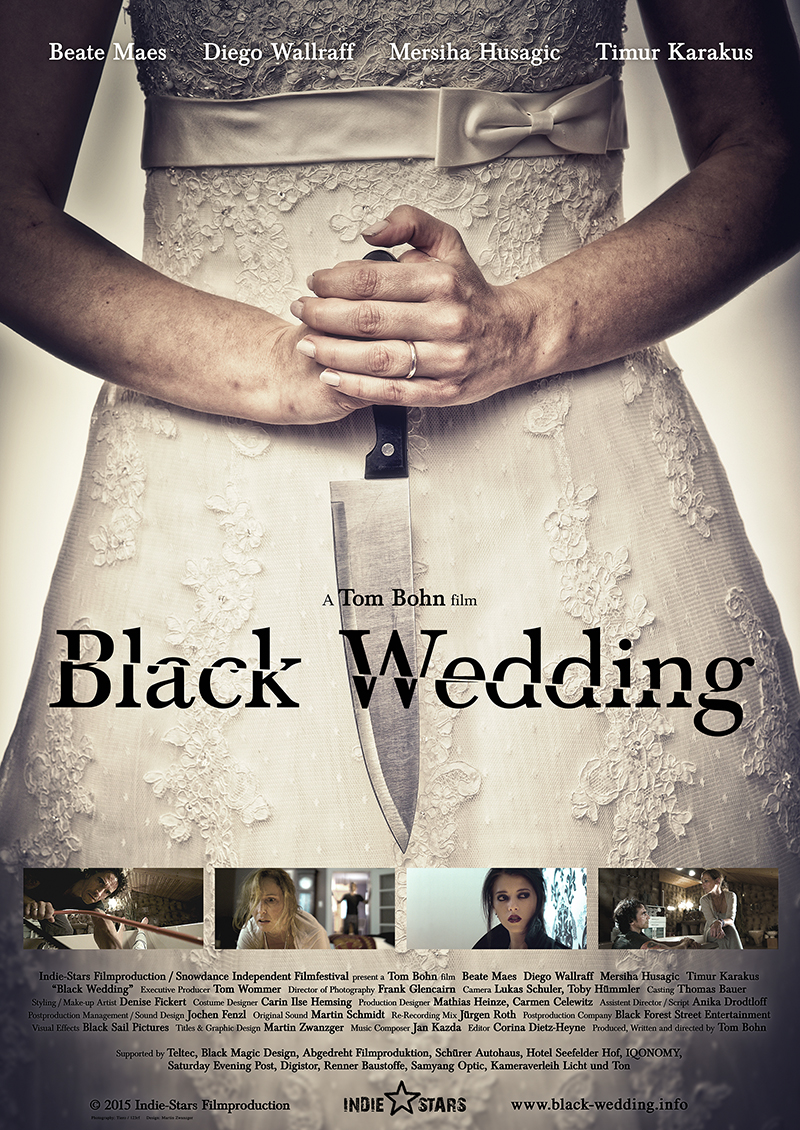 Short Films:
Brainless Killers (Australia)
Aaron and Andrew are making a routine trip to Zombridge to interview the mayor about a new initiative asking humans to tick Z on their donor cards which would donate the brain of the deceased to zombridge, where it can feed a family of three.
An unexpected discovery leads Aaron and Andrew to an illegal farm and hunting operation that would distroy relations between zombies and humans forever. They must escape, or at least get the footage back to the human race so this abhorrent treatment of humans can be shut down.
Director: Ren Thackham
Cast:Steve Hughes, Danny Bolt, Ian Mathers, Kirsty McKenzie
Ben Hamilton, Benjamin Scott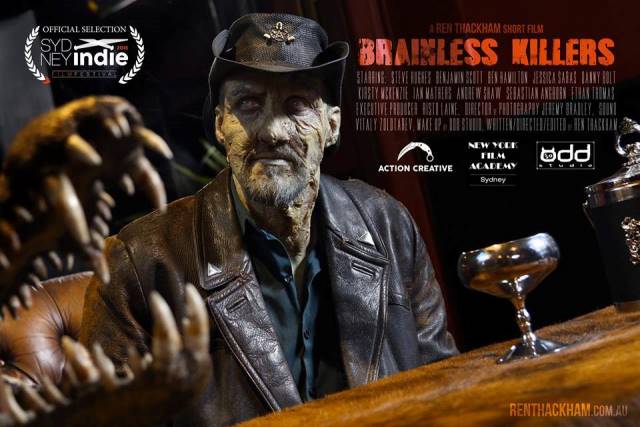 Mediation (USA)
A divorce mediation spirals out of control for a husband (Freddy Rodriguez), his soon-to-be ex-wife (Marley Shelton) and their court-appointed mediator (Marilyn Sanabria)
Director: Francisco Lorite
Cast: Freddy Rodriguez, Marley Shelton, Marilyn Sanabria
Mr Dentonn (Spain)
On a cold winter night, Laura reads his brother David the story of a strange creature that attacks children. Suddenly, a shiver runs Laura's body, feeling a strange presence in the house. It's him.
Director: Ivan Villamel Sanchez
Cast: Irene Aguilar, Kaiet Rodriguez , Ander Pardo
Poker Face
Poker Face is a story about marriage, friendship, and very high stakes poker.
Stephen and Brian sit down for a friendly game of poker, but as the game progresses, it becomes clear they are playing for some very high stakes!
Directors: Josh Henry
Cast: Josh Henry, Dustin Strong, Lesa Wilson