Sydney Indie Film Festival – Seahorses
Feature Film:
Seahorses (USA)
A lonely and intense man invites a mysterious woman he met on craigslist into his house. He gets much more than what he bargains for as this strange young woman takes over his life. What transpires is a dramatically intense and darkly comic journey about love, co-dependency and loss
Director: Jason Kartalian
Cast:Justine Wachsberger, Ian Hutton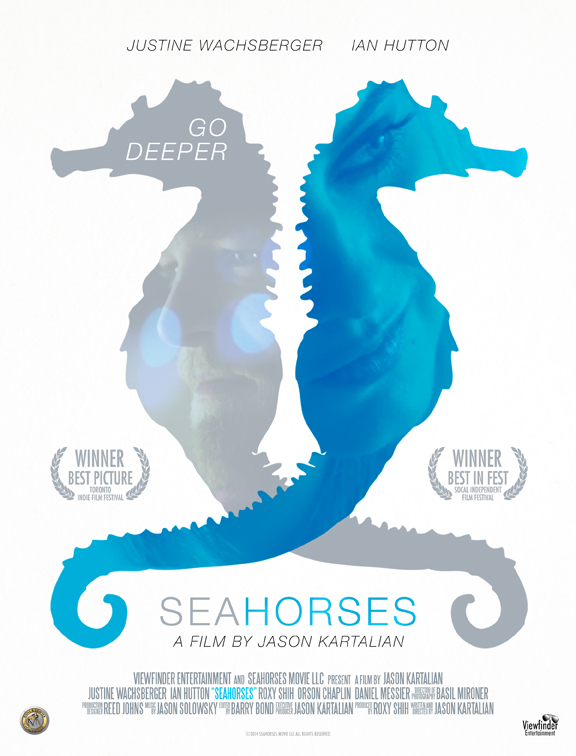 Short Films:
Entailment (Australia)

At a low point in his marriage, Josh cheats with Nina, a woman desperate to have a child. As he struggles to keep his betrayal a secret, he finds that his is not the only one.
Director: Cam Smeal
Hai-ti-a (Taiwan)
It's a short film to appeal to stop killing dolphins.
On the west coast of Taiwan, people used to kill dolphins for different meals. Even though it is prohibited by government, there are still many illegal markets to trade dolphins for gourmand. This film intends to reveal the brutality of killing and protest the greedy of glutton.
Director: HSIU-TING CHANG