Sydney Indie Film Festival – Sci-Fi Short Films "Appellation" "Eden" "FILS" "FTL"
"Haley" "Neuroplastic" "Real Artists" "Windows" + Q&A with Filmmakers!
Epic Shorts – Sci-Fi!
Tuesday, 26th of September 2017
Time: 5:30PM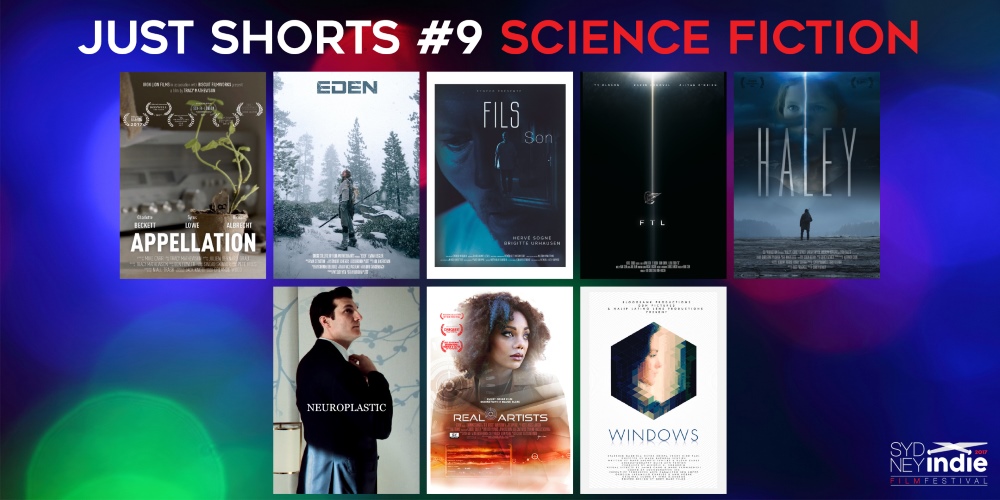 Short Films:
Appellation (UK)
Director: Tracy Mathewson
Cast: Syrus Lowe, Charlotte Beckett, Richard Albrecht
Synopsis: A scientist's secret research is threatened when a neighbour reports his suspicious behaviour.
Eden (UK)
Director: Brodin Plett
Cast: Emma Liegler
Synopsis: After a cataclysmic event makes Earth uninhabitable, clones are sent to space to preserve humanity. They are released in groups when Earth is ready to sustain life again, but due to a malfunction a clone girl lands on the planet's evolved surface alone. Forced to adapt to the forest wilderness on her own, she learns to survive but yearns for human interaction.
FILS (LUXEMBOURG)
Director: cyrus neshvad
Cast: hervé sogne, brigitte urhausen
Synopsis: Sébastien, who cannot come to terms with his son being in a coma, begins to question his reality.
FTL (CANADA)
Director: Adam Stern
Cast: Ty Olsson, Aliyah O'Brien, Karin Konoval
Synopsis: A lone astronaut testing the first faster-than-light spacecraft travels farther than he imagined possible.
Haley (CANADA)
Director: Corey Sevier
Cast: Corey Sevier, Sarah Smyth, Andrew Dunbar
Synopsis: After an alien invasion leaves the world in chaos, a young father treks across the dying planet in a final act of humanity.
Neuroplastic (AUSTRALIA)
Director: Scott Mooney
Cast: Eliza St John, Jaymie Knight, Donna Sizer, Atlas Adams, Graham Yates, Savannah Wiley, Celia Kelly, Craig Walker, Tom Burt, Jay Duncan
Synopsis: A cavalier hacker and his jaded companion delve into London's desperate underworld and pitch three criminals a weapon too good to be true: a device that could restore their ability to lie.
Trailer: https://vimeo.com/212845101
Real Artists (USA)
Director: Cameo Wood
Cast: Tamlyn Tomita, Tiffany Hines
Synopsis: Against all odds, Sophia Baker just scored her dream interview at the world-famous Semaphore Animation Studios — who'd have thought a fan edit of one of their hit films could land her a shot at a job? But when she meets arch, mysterious executive Anne Palladon, she soon learns all is not as she expects behind the curtain. Every instinct Sophia has ever had about art in filmmaking is about to be challenged.
Based on Nebula, Hugo and World Fantasy Award-winning author Ken Liu's short story of the same name, Real Artists asks a poignant question: In a dystopian near-future where big data, AI and natural language processing learn and create quickly and at massive scale, what role can a single artist play? Is Sophia a creative rebel who can make a difference? Or is the situation more serious than that?
Trailer: https://vimeo.com/183600832
Windows (USA)
Director: Maru Buendia-Senties
Cast: Gabriela Ostos, Krista Vendy, Rich Paul
Synopsis: Two isolated women bond by sharing their lives from a distance through their apartment windows. They are blocks apart, but despite their efforts, will never meet. Two women. Two windows. Two realities.
Trailer: https://vimeo.com/203377146
Films introduced by Filmmakers followed by Q&A after screenings.