Sydney Indie Film Festival Selections – Now Showing Everywhere: SILENCE IS GOLDEN
WATCH FUL FILM NOW AT:
Short Film:
Silence is Golden (AUSTRALIA)


Director: Katharine Rogers
Cast: Carla Nirella, Brendon Taylor, Kai Raisbeck , Gil Balfas, Nathaniel Scotcher, Timothy Cole
Synopsis: Louise goes on a series of increasingly bad dates until she realises she happier on her own.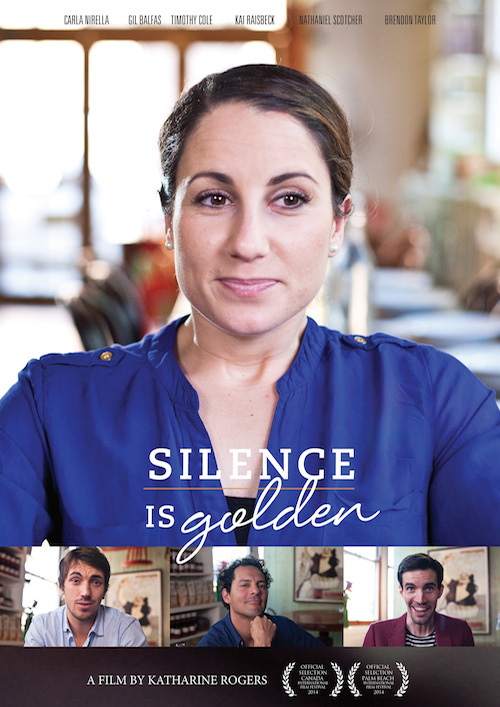 Sydney Indie FF Selections – Online Releases News – Now Showing Everywhere!
Did you miss a particular session at the Sydney Indie Film Festival of a movie you really wanted to see but your boss didn't let you leave work early?
Or you liked a movie so much that you would love to watch it again?
Well, you asked and we listened!
Now you can!
After the festival circuits, many of the filmmakers release their films online so everybody around the world can watch them!
We always share all new releases posts on our social media pages, so for the ones of you who follow our twitter pages specially, you can check out all new releases re-tweets there!
And now, to make it easier for you to find your favorite films that we screened at the Sydney Indie FF, we will share the links here on a monthly basis, for all new releases of Official Selections that we know about, so keep an eye on this page!
Some of them are on Itunes, Amazon, Vimeo, YouTube. We will share all links here, so you can continue to enjoy and support indie films!
Nothing beats live life experiences, like going out and attending the film festival's exclusive premiere events, meeting the filmmakers, participating in the Q&As sessions, making new friends and being part of all that electrifying buzz as the first ones to watch the films in Sydney or world (Yes, we have many World Movie's Premieres!)
But if you missed it, there are always the next edition's events, and in the meantime, enjoy some amazing films wherever you are right now!
Thank you for supporting Indie Films and Filmmakers!
Sydney Indie Film Festival Team