Sydney Indie Film Festival – Top 100 Film Festival on FilmFreway!
THANK YOU all filmmakers, audience & supporters!
Sydney Indie Film Festival is consistently voted worldwide Top 100 Film Festival on FilmFreway since our first year!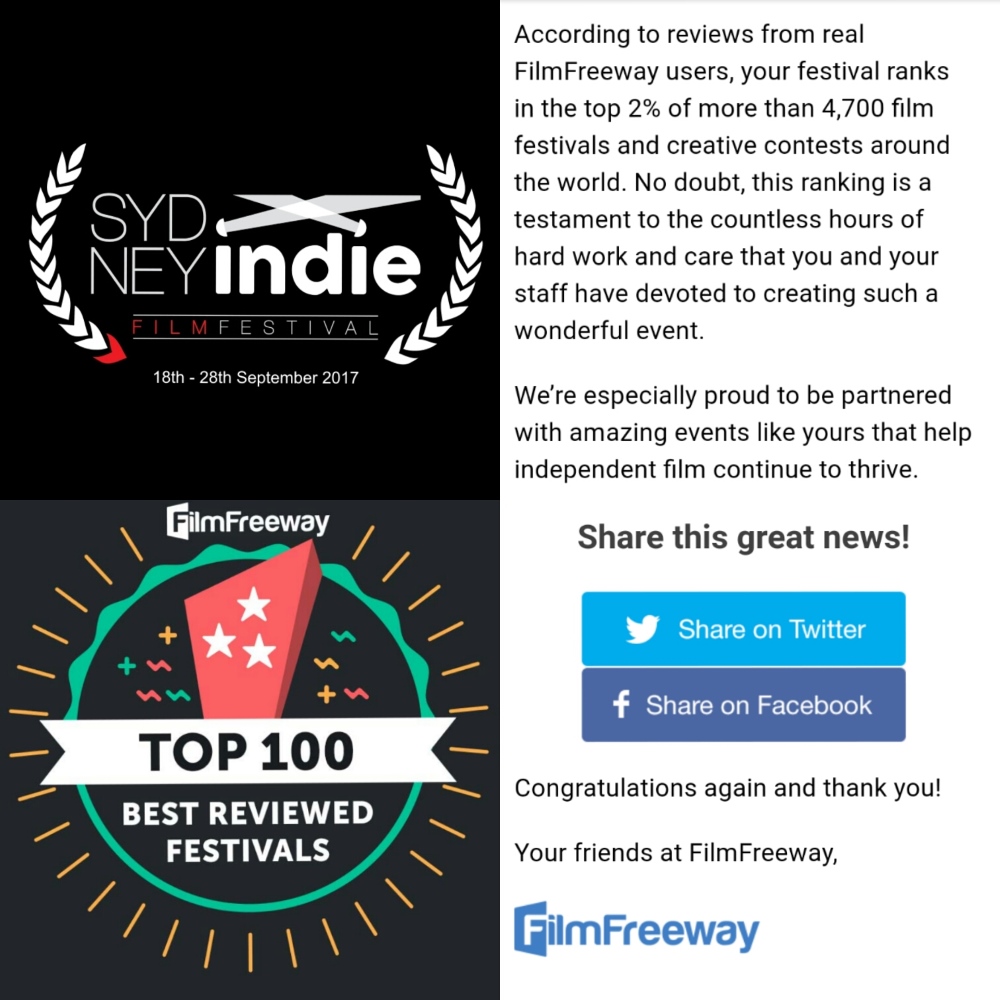 Special thank you to all filmmakers who made extraordinary films that made the audience enjoy all sessions of the festival so much!
Very Special thank you also to the excellent Festival Team that is always united and passionate and together we overcame all obstacles and were able to make a beautiful event happen bringing people together from all corners of the world to the heart of Sydney!
Special thank you also to all festival supporters and the community who were present in all events supporting the beautiful and inspiring works of independent filmmakers!
Super Thank You for the support of our new location supporters Event Cinemas George St, and newly added Woollahra Libraries in Double Bay!
Massive Thank you to all our 2015 & 2016 locations who believed in us and supported us: The Local Taphouse, Epping Hotel and The Bayview Hotel.
Extra especial thank you to everyone at the Hunters Hill Council and Gladesville Festival for your amazing support & partnership showcasing the cutest family films selections on the magical outdoor cinema event for the community!
2015: 62 Films, 20 countries, 8 days of film's events!
2016: Even better bigger bolder! 13 days of events! 90 incredibly amazing films!
What's next:
2017! 18-28 September!
Thank you Sydney for supporting Independent Films!
Submissions for 2017 now open !
Plenty more of very exciting news coming!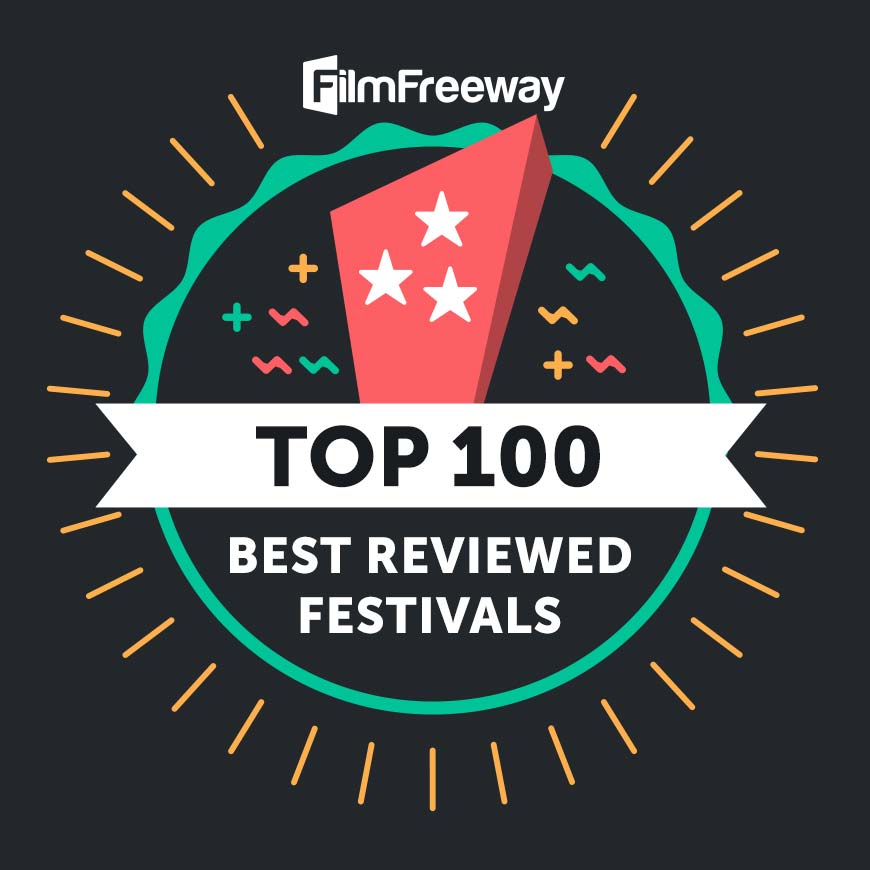 The Sydney Indie Film Festival features some of the best of independent cinema from around the world, including a mix of award winning films and outstanding emerging talent in the film industry.
The Sydney Indie Film Festival mission is to unite, inspire & entertain, bringing opportunities for artists & great cultural events for the community.
Thank you from the heart!
Sydney Indie Film Festival Team