Sydney Indie Film Festival – Primrose Lane
Feature Film:
Primrose Lane (USA)
When Chris and Robin pay a visit to their friends' home, they find the house curiously empty and unlocked. Their decision to enter triggers an irreversible chain of events, and evidence that suggests that they are not as alone as they think.
Director: Kathleen Davison, Cast: Kathleen Davison, Curtis Mark Williams, Alysia Reiner, Richard Riehle, April Matson, Chris Chee, Noah James Butler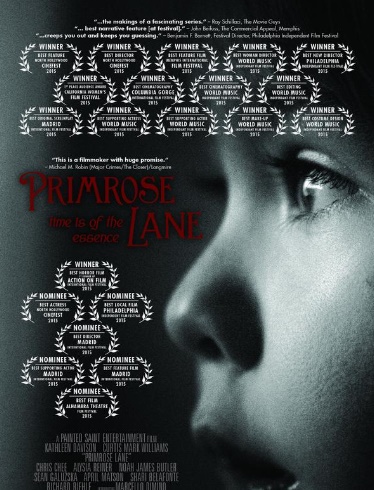 Short Films:
Spoilt (Australia)
Vlad has been pushed over the edge. Whilst enjoying something he so dearly loves, his friend Jesse inadvertently spoils it all for him. This sends him in a mental spiral, and he exacts revenge in the worst way possible.
Director: Stefan Bugryn
Cast: Michael Smithwick, Jan Di Pietro, Paul Blenheim
The Eve (Italy)
Simon is an eight-year-old boy who seems to have everything from life. He's a handsome child, he's rich yet unhappy. He senses that there's something wrong with his life and this leads him to wander off thanks to his fervid imagination. His greatest wish is to leave the materialistic world behind since he isn't fond of it. That's why the only present he wants for Christmas is for Santa Claus to take him away to live in his fairyland toy factory. At the same time, a secret that his family has been keeping for a long time suddenly comes to the surface and it is feared that the worst might happen soon. The expectation for the stroke of midnight on the night before Christmas is transformed into reality for everyone on the eve of something truly different. Something terrible that might happen.
Director: Luca Machnich
Cast: Valerio Santosuosso, Mary Wall, Ulf Kusdas, Maurizio Rapotec