Sydney Indie Film Festival – Fingerface
Fingerface (South Africa/UK/Poland)
Girl. Not just any girl. Giles is sure that she's the girl of his dream from the night before. Her name is Stephanie and it turns out she's a lot harder to impress in real life. To win Stephanie's heart Giles has to travel to the other side of the world, sacrifice friendships and give up his dream of becoming a musician. But is she worth it? And is Giles really in love, or is it just good, old-fashioned lust?
Director: Andrew Dawson
Cast: Andrew Dawson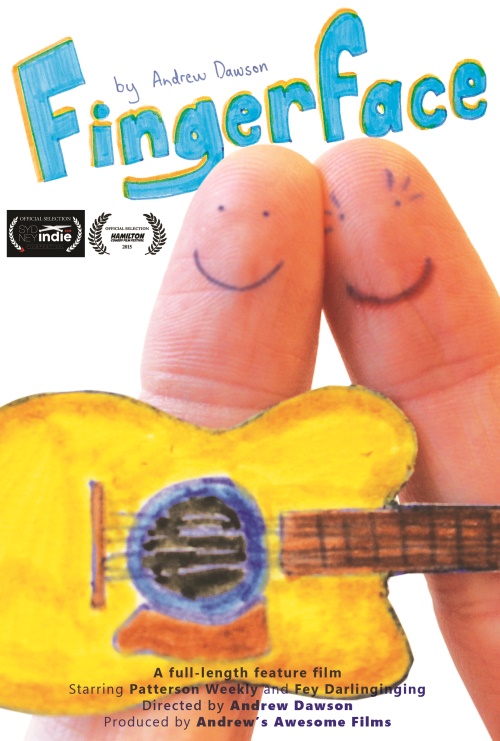 Short Films:
Jackie Boy (USA)
In a world morally bankrupt by social media, Jackie Boy doesn't belong. He lurks in the shadows of the streets seeking vengeance on the selfie generation. He is in love with Angie, who isn't like the others–an "angel" he calls her. And when the current star of social media beats Jackie for her hand, the ultimate confrontation ensues. Then we learn the truth about our hero..
Director: Musashi Alexander
Cast: Jonno Roberts, David Lee McInnis, Devin Brooke
Girl in a Towel (Australia)
Hunter, a psychiatrist who hates her life, work and especially people wakes up to her roommate Beth being held hostage by her loser Ex boyfriend Roger. Turns out he was not happy about that breakup. A black comedy about love and life and dealing with crappy people.
Director: Diana Djurcinovska
Key Cast: Jana Wilkes, Dean Kirkright, Lauren Gregory, Albert Goikhman

BUY TICKETS