Sydney Indie Film Festival – Driving While Black – Showing  Sunday 25th October 4PM – Dark Comedy (rooted deeply in reality)
Feature Film:
Driving While Black (USA)
Driving While Black is a dark comedy, based on the police experiences of a black kid From LA. Dimitri delivers Pizzas for a living – but as a young black man he is faced with drama from the cops while navigating the city on the daily. We see the psychology behind Dimitri's attitude towards the police through piercing flashbacks to his prior experiences with the cops and how he maneuvers in the streets now.
Director: Paul Sapiano
Cast: Dominique Purdy, Sheila Tejada, John Mead, Gloria Garayua
Short Film:
Beverley (United Kingdom)
Beverley follows a mixed race girl's struggle to carve out a sense of identity in a confusing, shifting cultural landscape – 1980 Leicester. A move from the decaying, poverty-stricken, urban environment to the relative comfort and theoretical safety of white suburbia does not provide the hope and opportunities Bev may have wished for. A familiar enemy is ever present – a threat that extends beyond her own safety, as she must also protect her brother and sister. By asserting her will and using her guile Bev tries to shape her new environment into something palatable, but the result is the opposite of what she is trying to achieve.
Director: Alexander Thomas
Cast: Laya Lewis, Vicky McClure, Winston Ellis, Kieran Hardcastle Tom Cowling, Sennia Nanua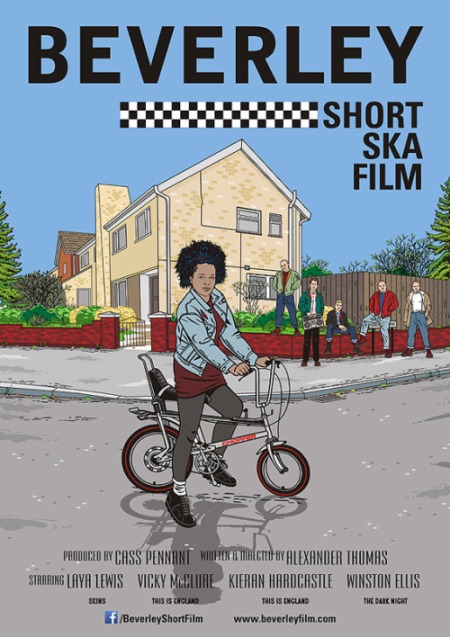 BOOK TICKETS: